Gamezy
Real Cricket. Real Money.
In-app purchases
4.6

15K reviews

50cr+

Cash Winnings

10M+

Downloads
Steps To Install
STEP 1
Once the download is complete, Click on Gamezy APK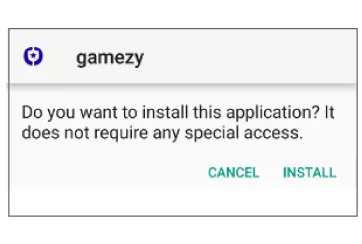 About this game
Fantasy cricket is an online game where a user can create a virtual team consisting of real cricket players. The players can be chosen from the upcoming match and points are scored depending on how the selected players perform in that real-life match. The higher your team scores, the better are your chances of winning.

What 's new to gamezy?

Now play in a live match for small 5 over contests, make new teams & win multiple times.

Play in 2nd innings & get a 2nd chance at big winnings

Don't want to play the entire test match? Now play for any of the 4 innings & make big winnings

MORE THAN JUST
FANTASY CRICKET!